miTT PWA (Progressive Web App) für Joomla
Extension of the Joomla website with a Progressive Web App, installable and offline
miTT PWA
Progressive Web App
(Joomla Plugin)
installable as an Mobile or Desktop App
Offline use
Fallback Offline Page
Cache First
Network First
Static Cache
CDN Support for external Files
Cache exceptions
E-Mail Support
3 months updates / one Domain
30 Day money back garantue
EUR 29,00 plus VAT
30 Day money back guarantee
Subscribe now!
miTT PWA Pro
Progressive Web App
(Joomla Plugin)
all functions like miTT PWA
Push messages with Google Firebase
Push messages directly from the article
Push optionally from defined categories
Prerequisite is a Google Firebase account, which may incur additional costs. Information on data protection can be found at Firebase Data Protection.
A PWA can have different uses, the advantages as a mobile installable app, but also desktop applications. As a unique feature miTT PWA for Joomla offers full control over the setting of the Cache, Network First, Cache First, Cache Exceptions and Static Cache, as well as the individual design of the offline page.
If you choose miTT PWA (Progressive Web App for Joomla) the key feature is the management of the cache. This function and other features will be expanded in the future. Documentation describes the process of how to set up the plugin so that you can take advantage of its benefits.
For questions or help please contact the Support . The Joomla miTT PWA Plugin is listed in JED (Joomla Extensions Directory).
With Joomla to the mobile web app (PWA)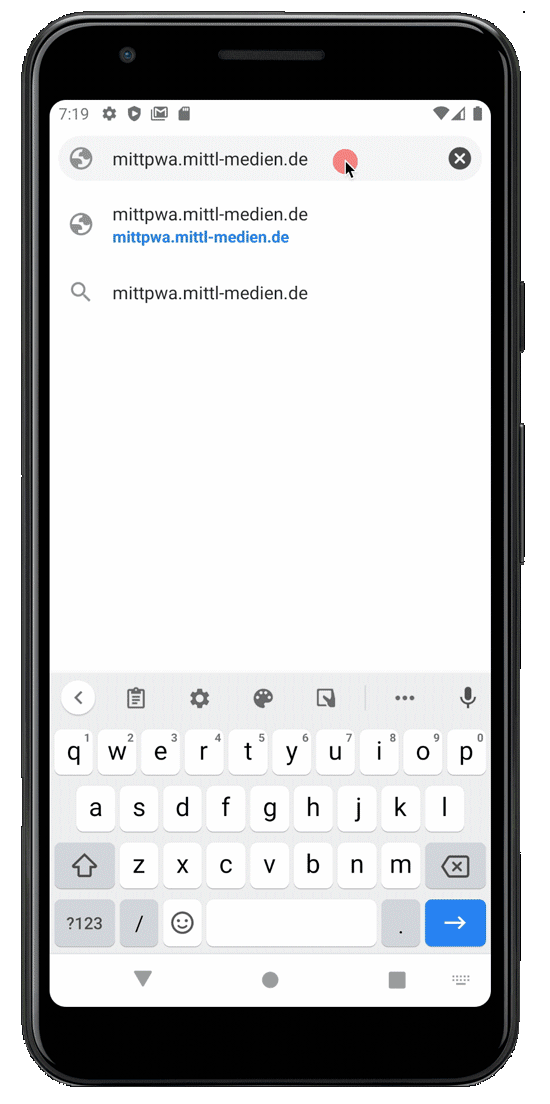 As soon as the user with an Android smartphone goes to the web page, the browser will display a notice if you want to add the web page to the start screen. After clicking, a new pop up is generated to add this PWA to the device.

Depending on your browser, this message may not appear until after a repeated call. The Google Chrome Browser also displays an "Install Button" in the browser input line on the right side of the desktop.
Start the PWA (Progressvie Web App) on Android and iOs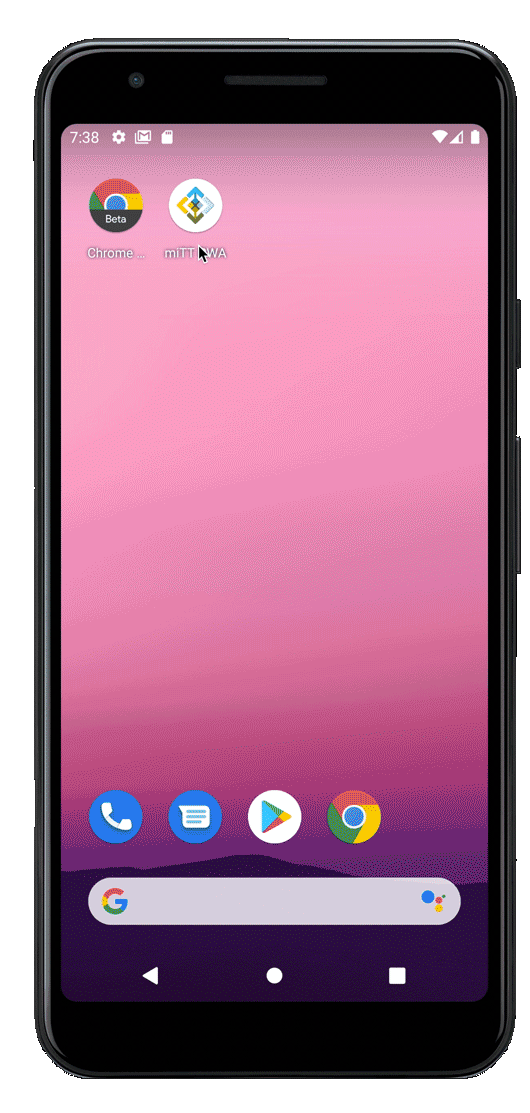 Like any app, this is started by "touching" the icon you have previously configured in the Joomla Plugin. When you open the app, a splash screen with logo and background will appear as usual, which is configured via the plugin.

For viewing the actual app, different views can be set, from "fullscreen", "minimal-ui", "standalone" or "browser".
Web App Info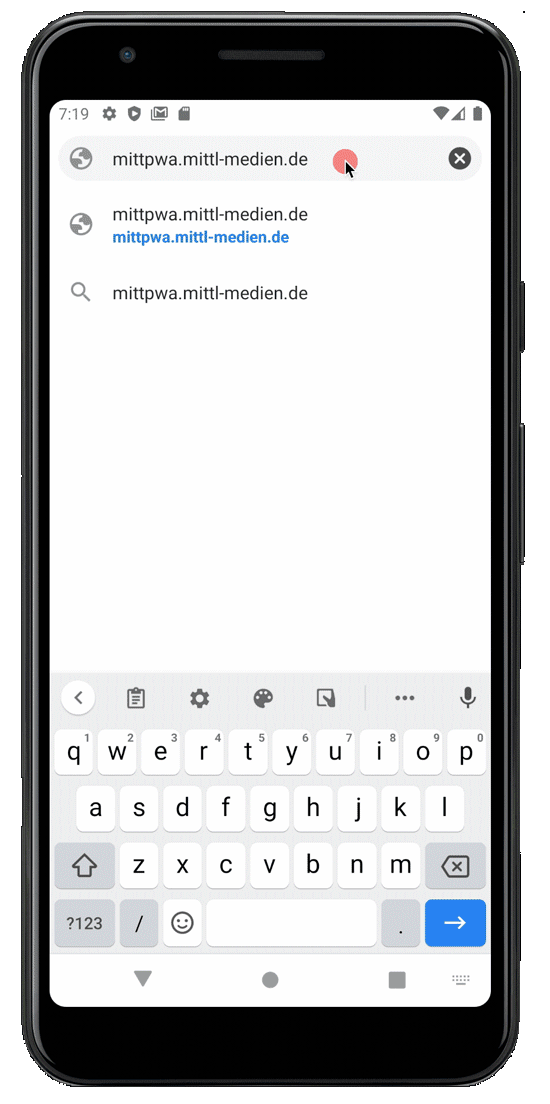 After the installation you cannot distinguish how the app was installed on Android. The app mutates accordingly to the native app.

The usual App-Info screen is displayed with information, memory usage and notification per week, as well as the possibility to uninstall.
Documentation miTT PWA
The setup of the Progressive Web App miTT PWA in Joomla Read more...
More articles about PWA (Progressive Web App)
Progressive Web App indispensable for any website? Read more...
My presentation at the JoomlaDay in Vienna "Show me your Offline Page (PWA)" Vienna I will show the creation of a Progressive Web App using an example. Read more...

Realization of the Progressive Web App with push messages in Joomla for a local authority.Read more...

The scope of the Progressive Web App can be defined when the service worker is registered. Read more...